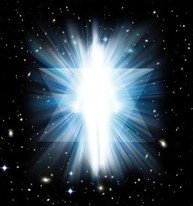 Sat. December 9th, 10am – 5pm, At Unity Santa Fe
For more information reach Kristine at 505-577-5858 or klbaker1049@gmail.com
You will spend the entire day getting to establish clear, direct, life-long communication with your personal team of Inner Guidance sometimes called spiritual helpers, guardian angels, or master souls. 
Find out how many guides you have brought with you and learn how to receive immediate answers from them concerning your life's direction.
 
Learn powerful techniques that fully awaken your spiritual abilities of Clairvoyance, Clairaudience, Prophecy and Feeling. This will deepen your insights from your spiritual helpers and help you gain a bigger picture of your life and a closer walk with Spirit.
 
Learn techniques to help you raise your frequency and vibration quickly to be open to this Divine Spirit all the time and keep your environment clear as well as keep your life more directed and organized. 
 
Participants will receive a personalized Gifts & Guidance Profile and a 40 page Workbook to continue methods that will enrich their spiritual practice.
Instructors: Kristine Baker and Dorinda Fox, D.D.
Where: Unity Santa Fe, 1212 Unity Way (off 599 at Camino de los Montoyas)
Date: Saturday, December 9th    Time:  10 am - 5 pm  (1hr break for lunch)  
Investment: $150 + $25 Workbook Fee
Pre-registration is Required.
Register by November 30th to receive a $25 discount.
REGISTER below or at Unity Santa Fe with Wanda Brown - admin@unitysantafe.org
About Kristine
Kristine Baker has been involved in spiritual teaching for over 40 years. Her experience includes traveling across the United States presenting lectures and workshops and personal consultations to introduce individuals to their Guardian Angels, their true spiritual nature and the spiritual communication gifts. She is a non-denominational minister of Peace Community Church, and a member of Unity Santa Fe.
 
Register Here: