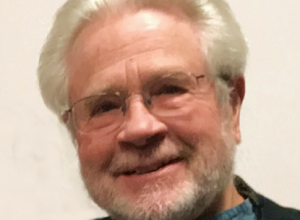 Treasurer
505-231-8391
After traveling in an RV for almost 4 years Karol and I discovered Unity Santa Fe in 2004 and knew this was our Spiritual home.  We became members in 2005 and have been supporting this Spiritual community with our time, talents and treasures ever since.
My career includes 14 years as an engineer and 15 years in corporate financial management.  I graduated from Georgia Tech in 1969 with a degree in Civil Engineering and received an MBA in Finance in 1983 from the University of Colorado where I met my bride to be.
In 2006 I was elected to the Board of Trustees at Unity and served as Treasurer for four years.  I served as Treasurer again in 2013 replacing someone who stepped off the Board.  I was recruited to serve again in 2021 to fill a vacancy on the Board, and look forward to serving as Treasurer of the Board in 2022 to support our Finance Team, our Board of Trustees and our amazing new minister, Rev Liz.
Over the past 17 years my passions at Unity include singing in the choir, serving on the Healing Team, hosting and facilitating AIF study groups, and connecting with the loving and dedicated folks in this sacred community.